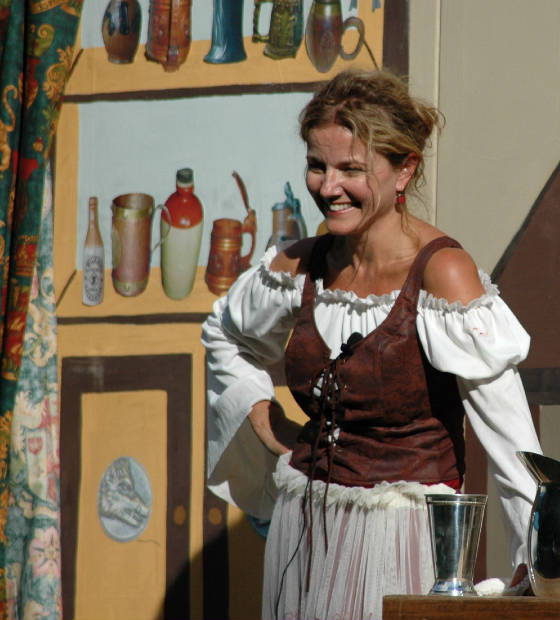 Jackie Weiner as the saucy Mistress Quickly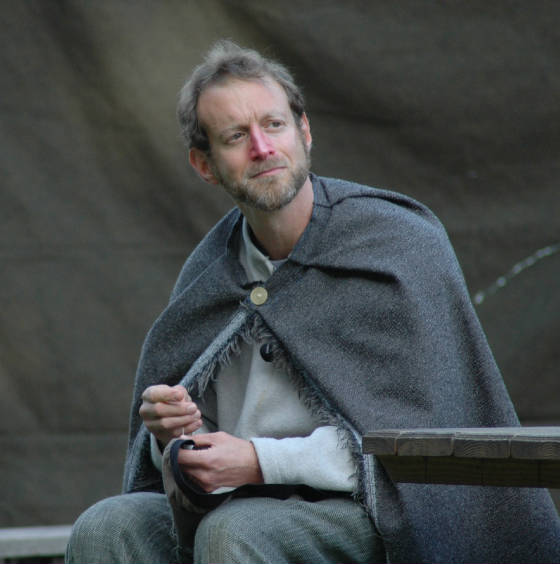 Michael Bieber as Bardolph, the red-nosed pain, dear.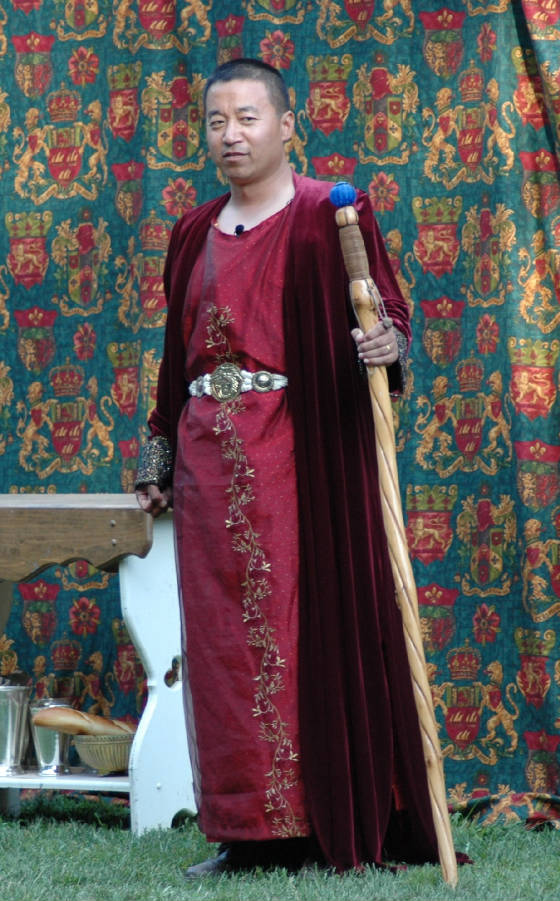 Dali Gao as Owen Glendower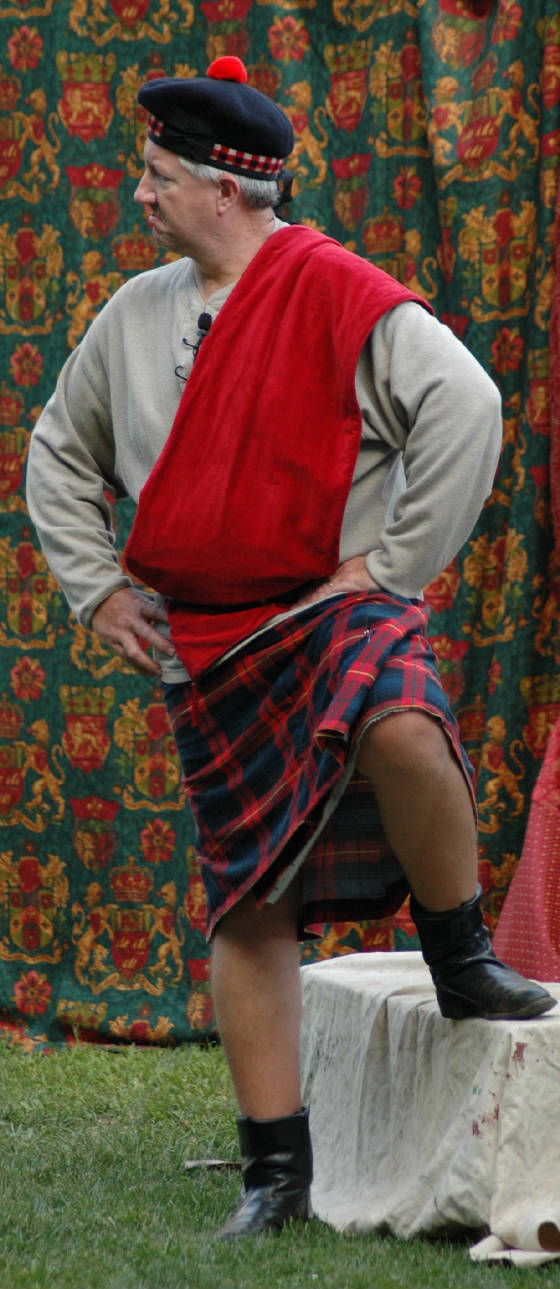 Charlie Mulrooney as The Douglas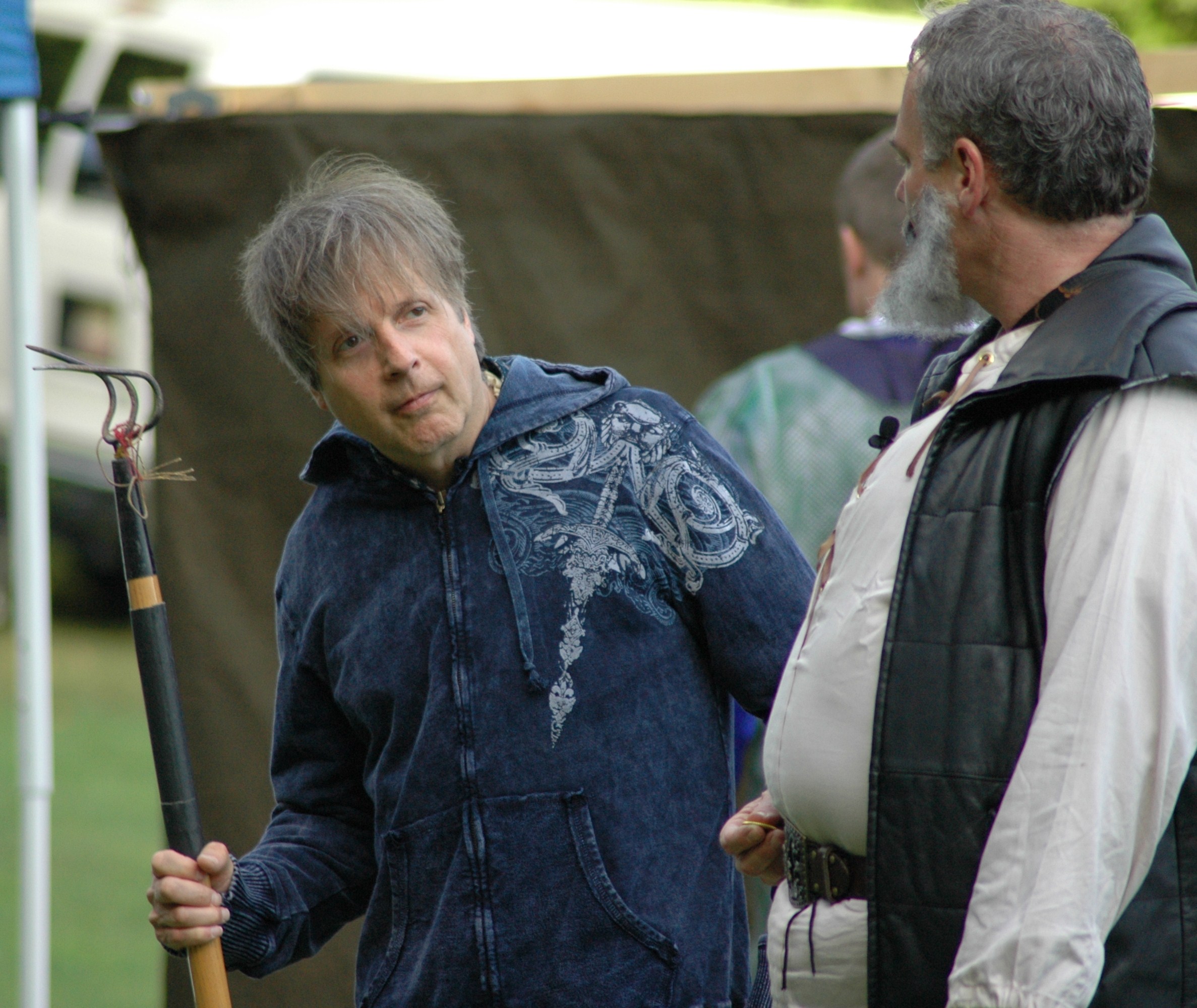 Garry Tamburro as a ragamuffin soldier looks for his paycheck from Falstaff. He's still looking...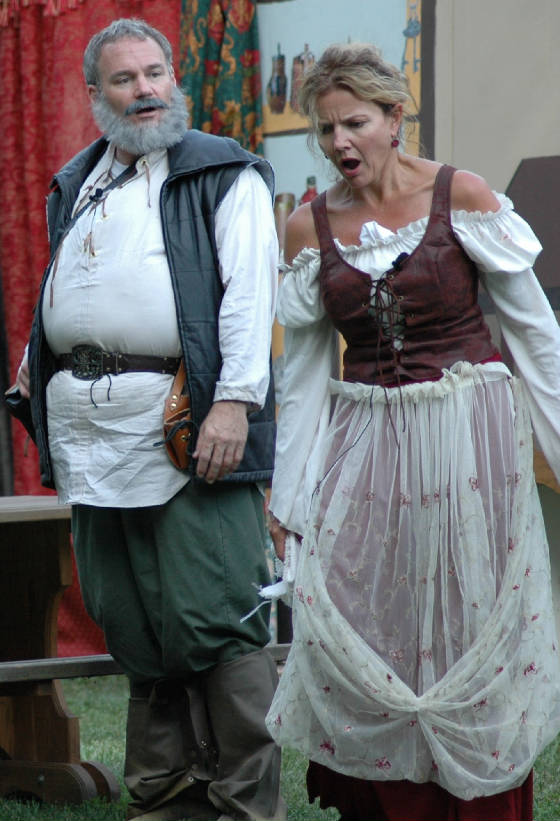 Mistress Quickly looking for a tip from Falstaff. She's still looking...
Sumit Kumar as Peto bangs on the drum all day...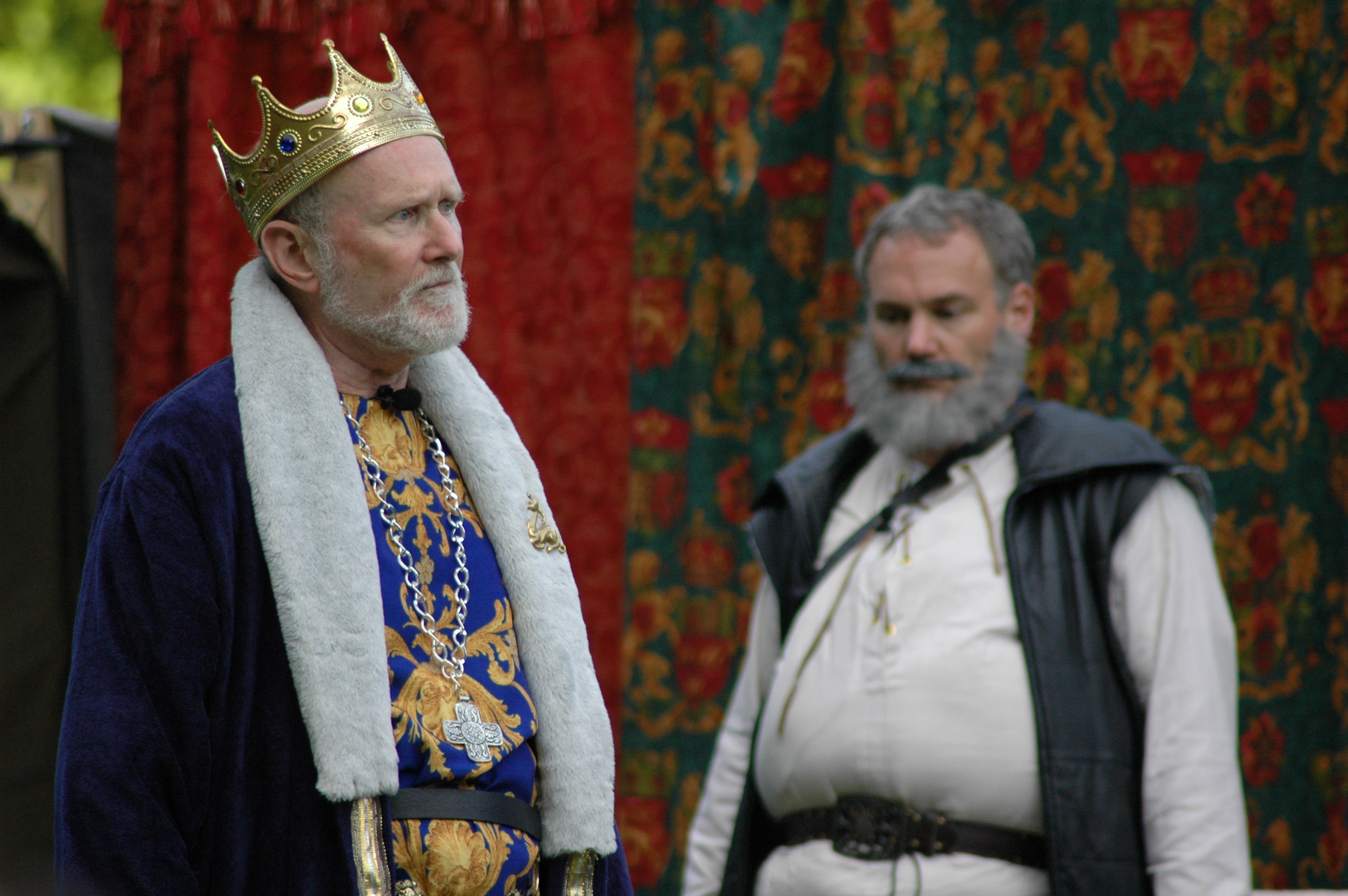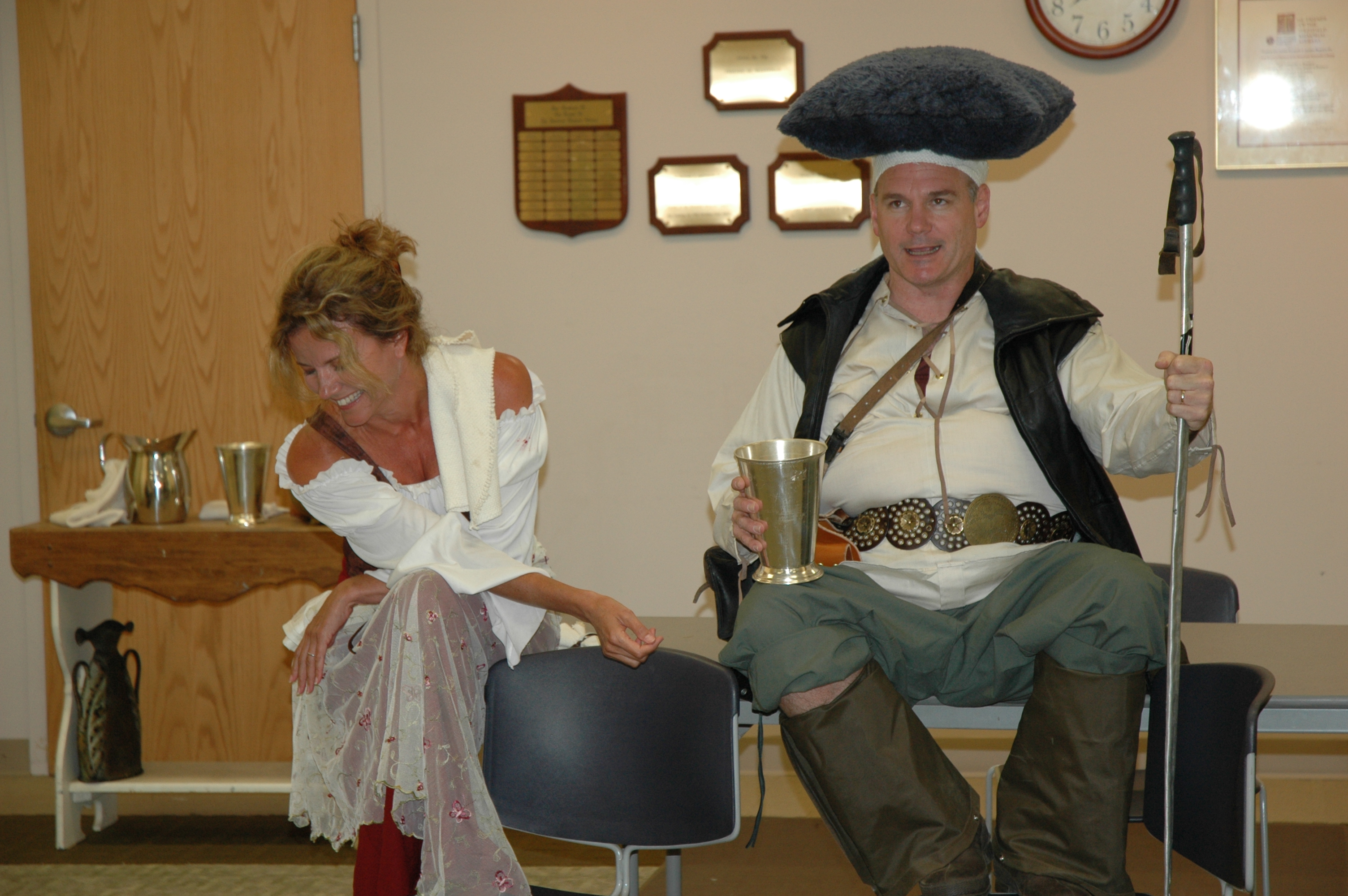 Mistress Quickly and Falstaff share a joke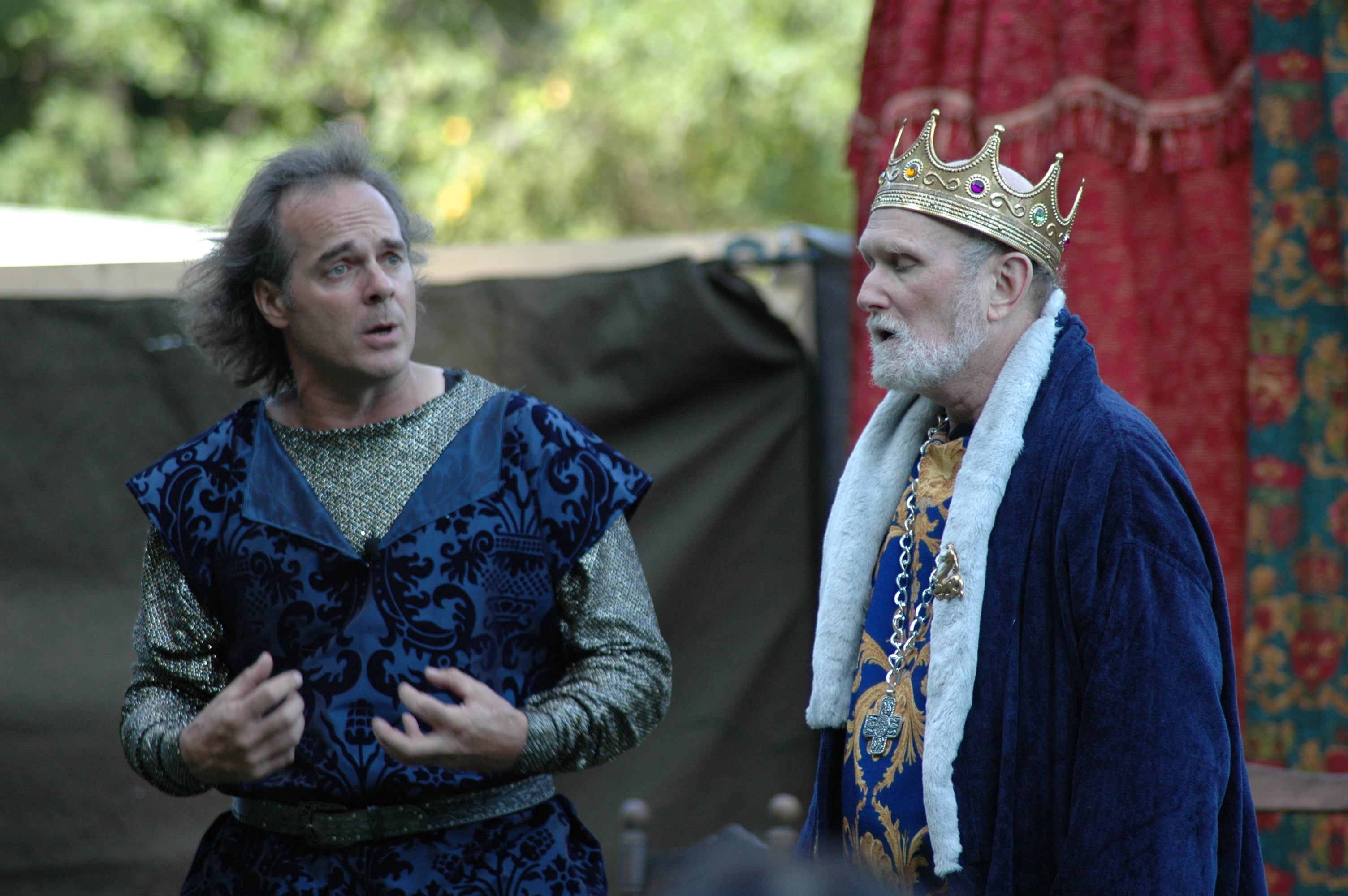 "Honestly, Dad, I was practicing my swordplay. It just happened to be with Mistress Quickly..."
Falstaff expelling last night's sack...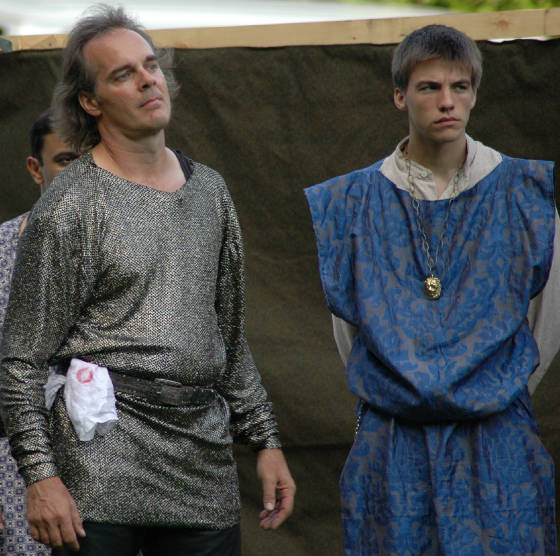 Prince Hal shows brother John (Kelly Braun) how to look manly in spite of telltale lipstick stains.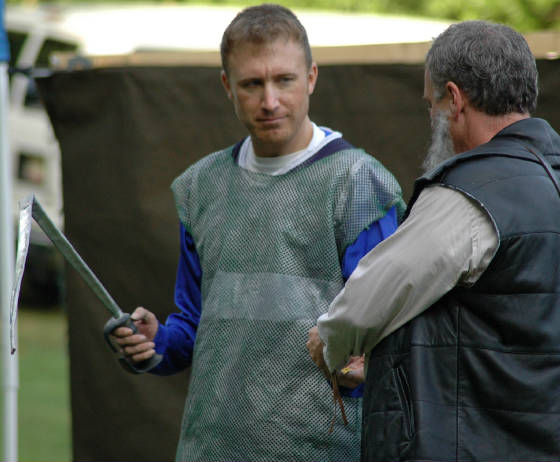 Peter Curley as an English soldier asks for a better weapon...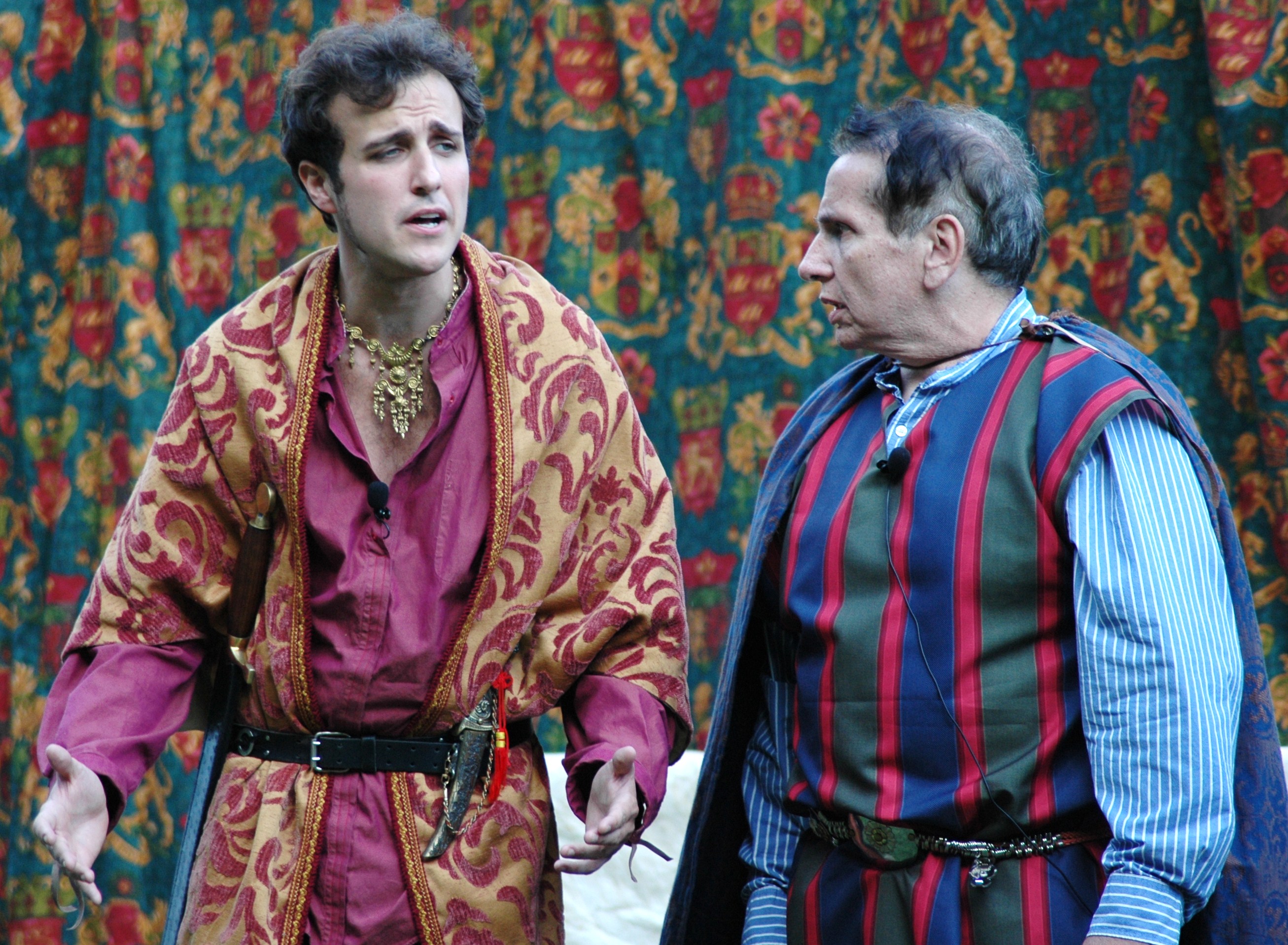 Lord Vernon gives some sauce to Lord Worcester(Allan Gershenson)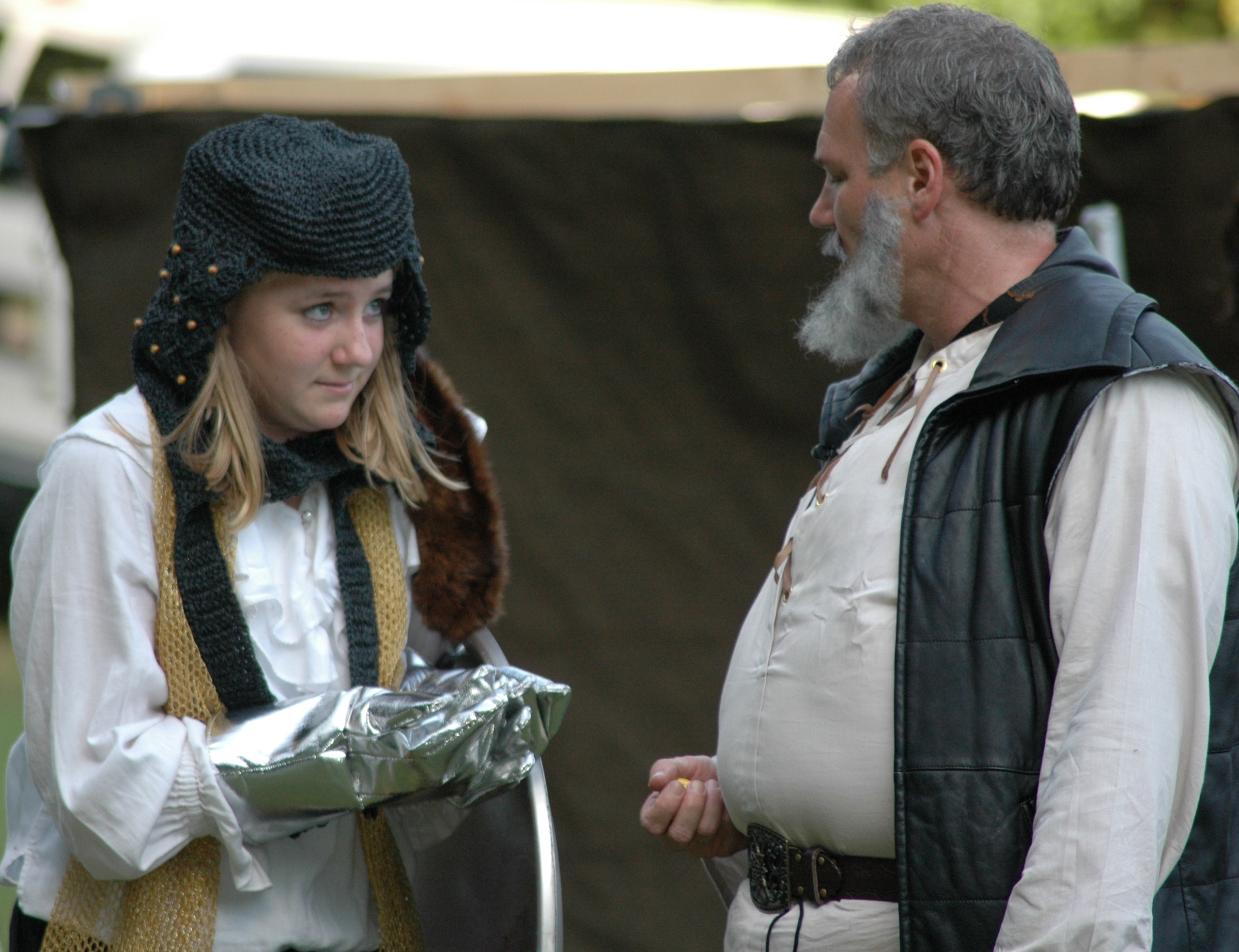 Julia Penczak sporting the latest in Medieval headwear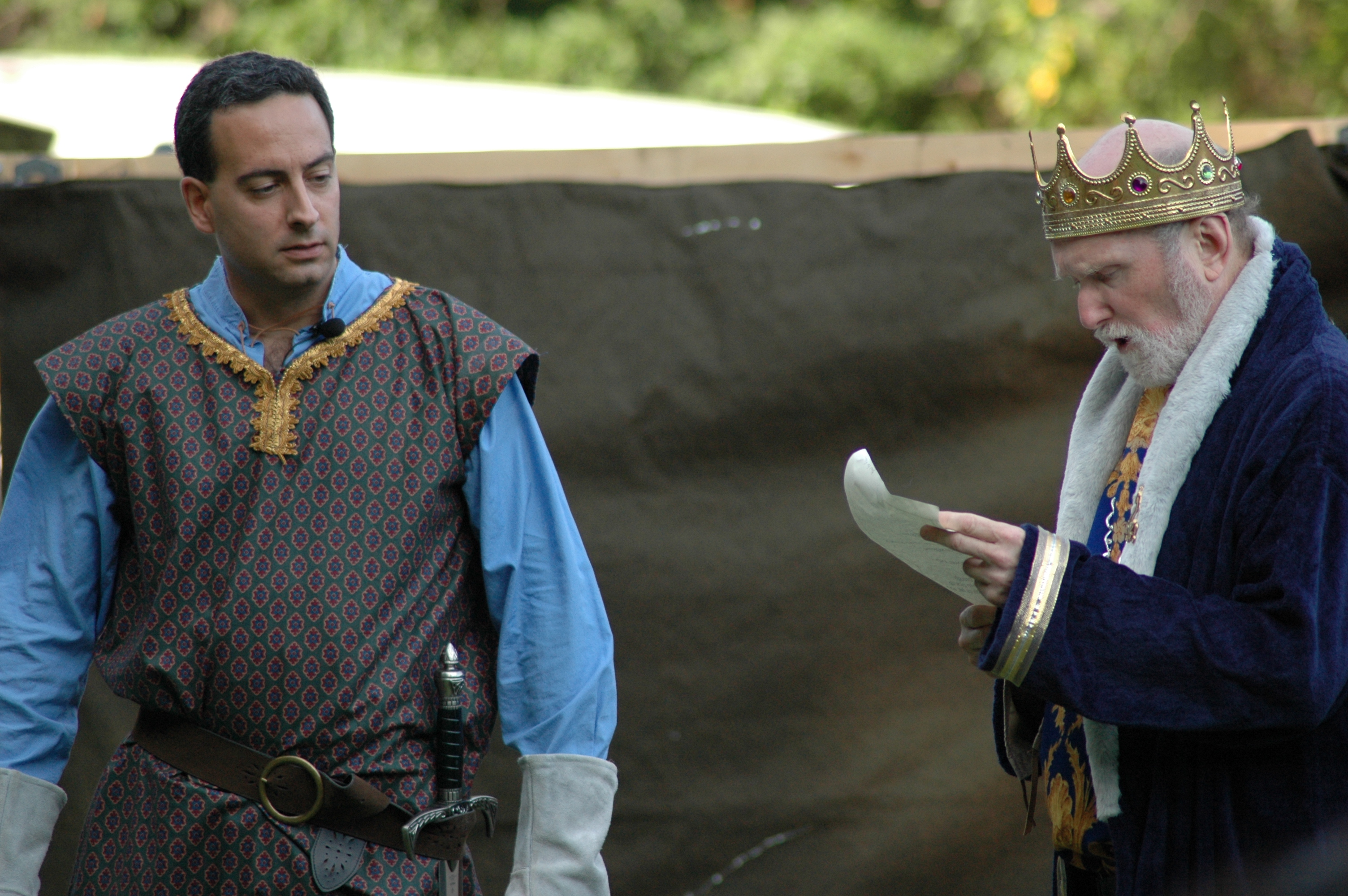 Jeff Forbes gives his Blunt view while King Henry recites the recipe for Hotspur Hash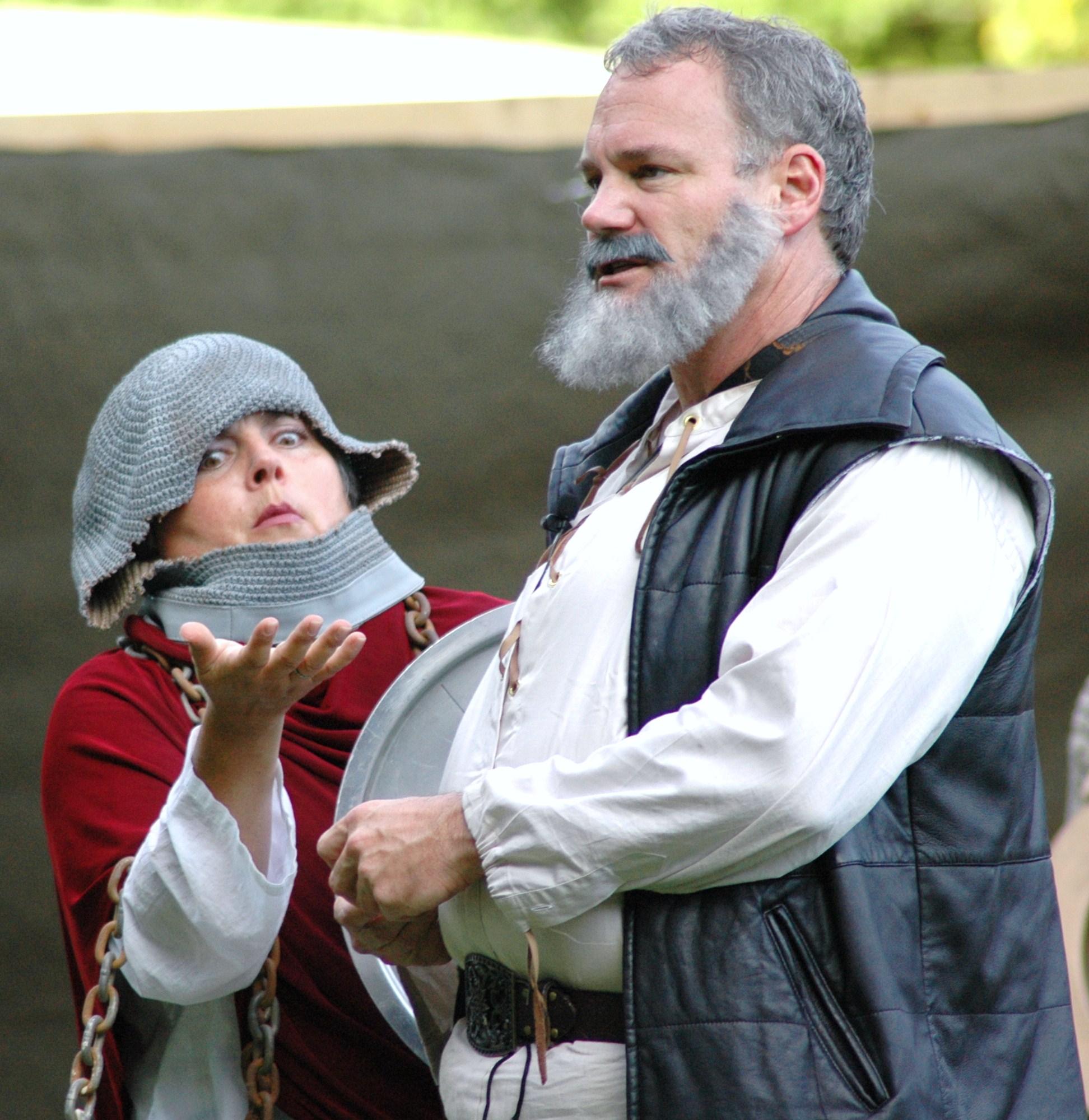 Julie Fetter takes time out from her duties as Lady Mortimer to slum it with the boys
Prince Hal in a pensive mood...