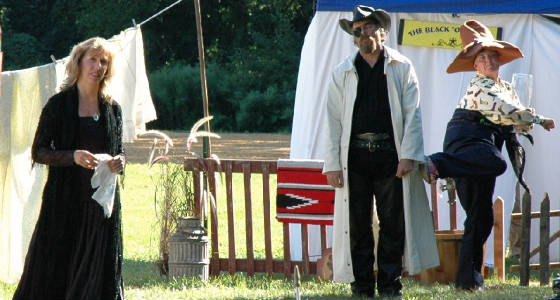 Joe Penczak (Malvolio) gets a kick out of Julie Fetter (Feste) while Lisa Black (Olivia) dreams on..
Michael Bieber (Sir Andrew Aguecheek) cops some zzzzzz's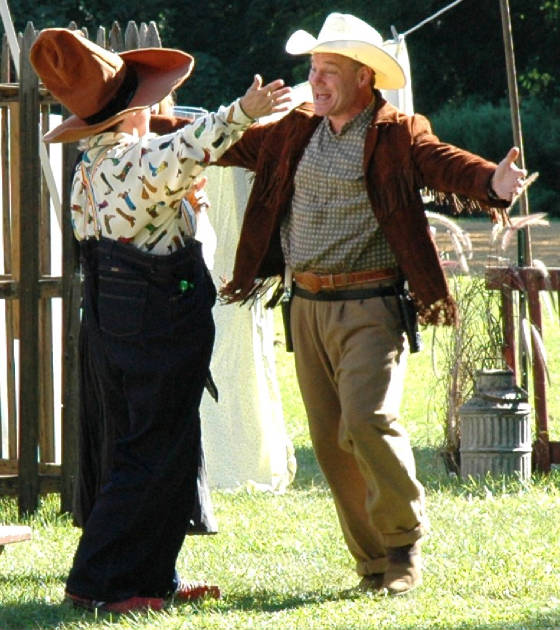 Feste and Sir Toby Belch (Ken Bigelow) share a Hi Y'all Doin'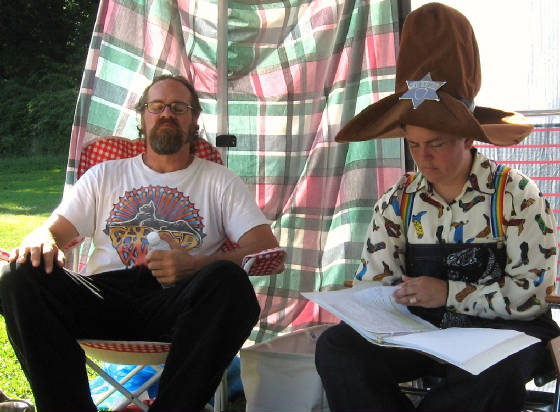 behind the scenes - Madness and the Method....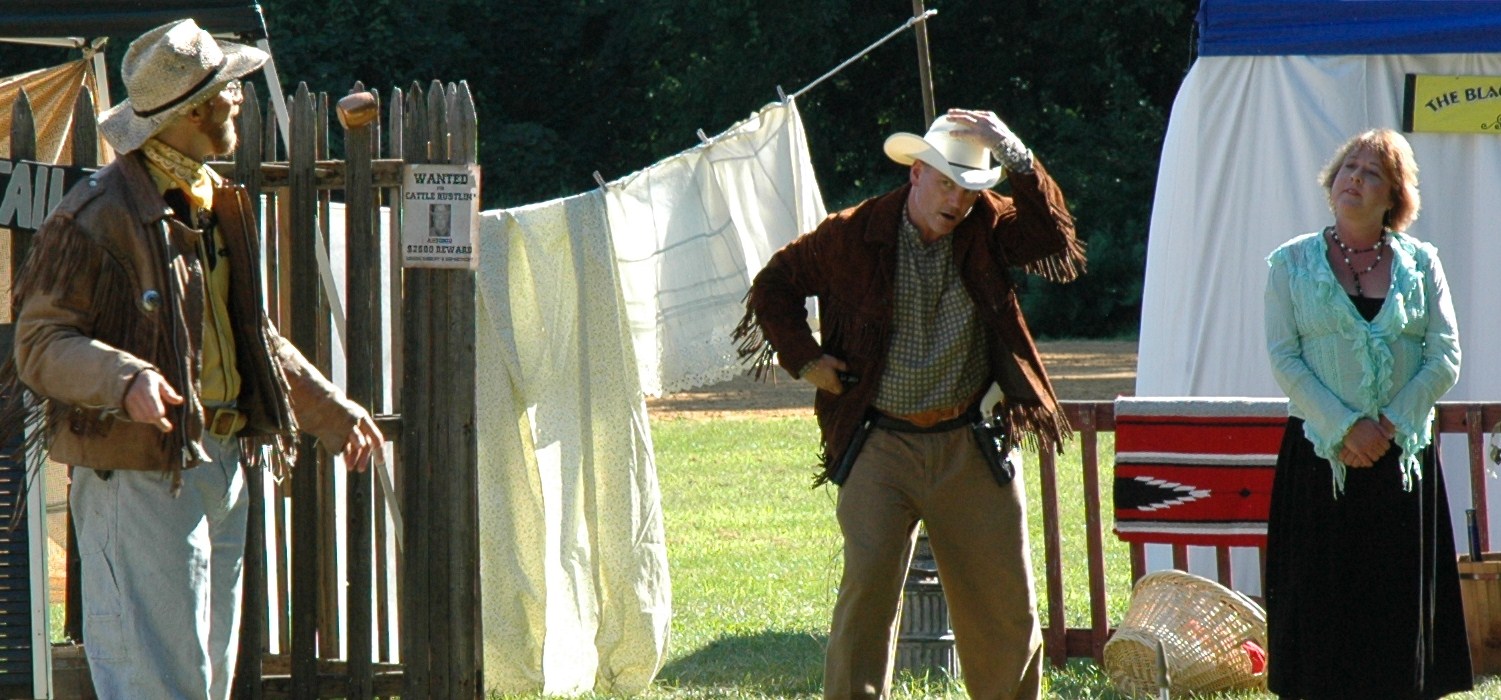 Sirt Toby and Sir Andrew chuckle while the band plays on..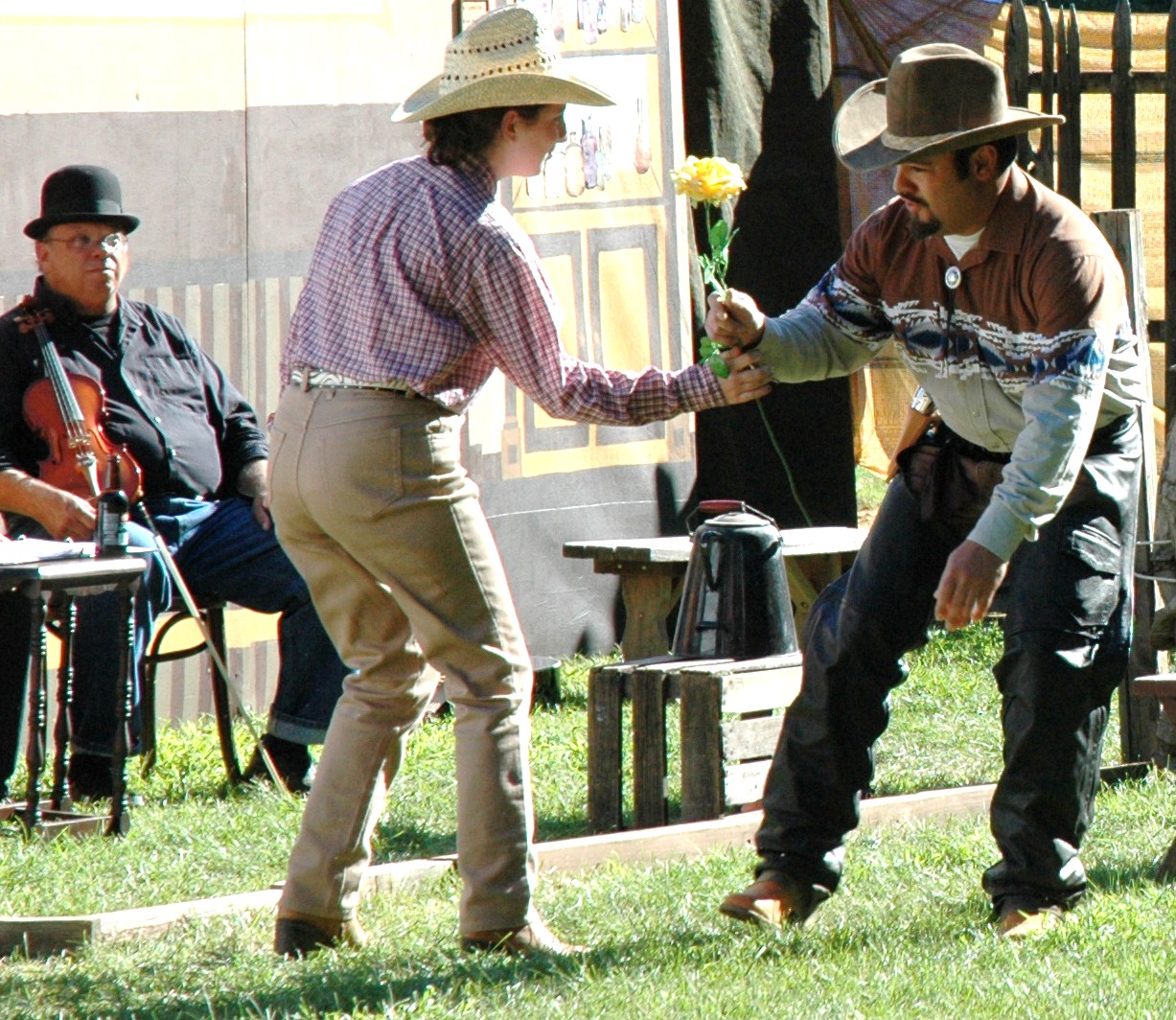 Duke Orsino (Fred Cruz) and his trusty sidekick (Megan Mulrooney) share wooing tricks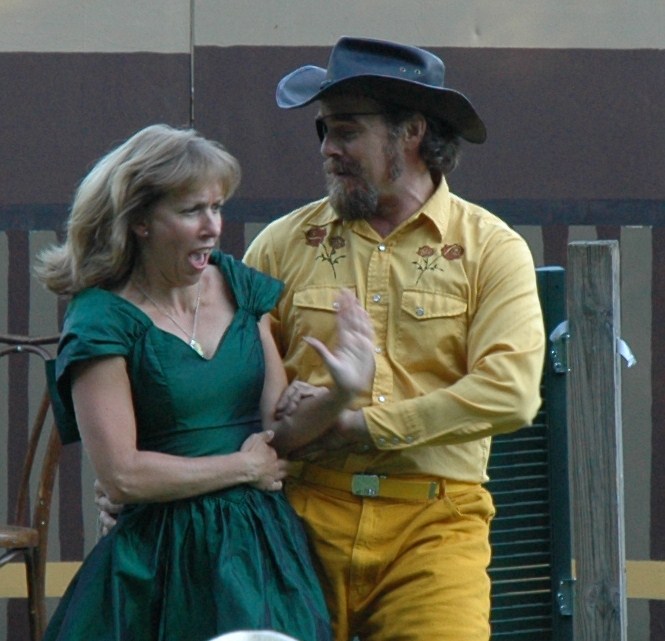 Olivia stays cool while Malvolio shows the effects of the Texas heat...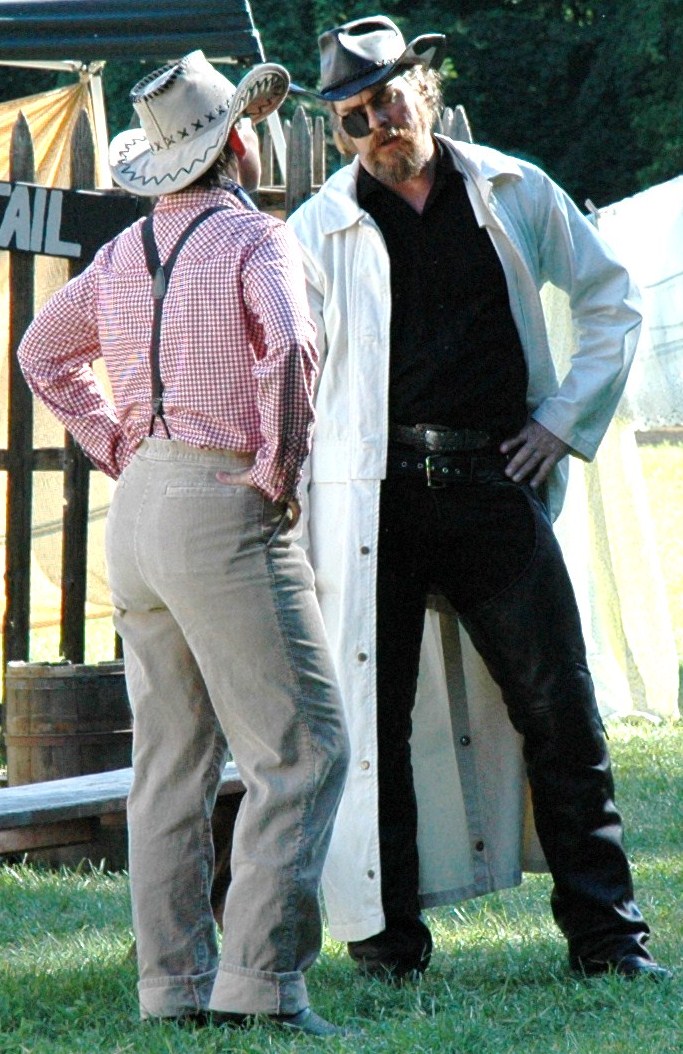 There's a new sherrif in town - Malvolio lays down the law for Viola(Sara Hedgepeth)

Malvolio(Joe Penczak) flexin' his muscles...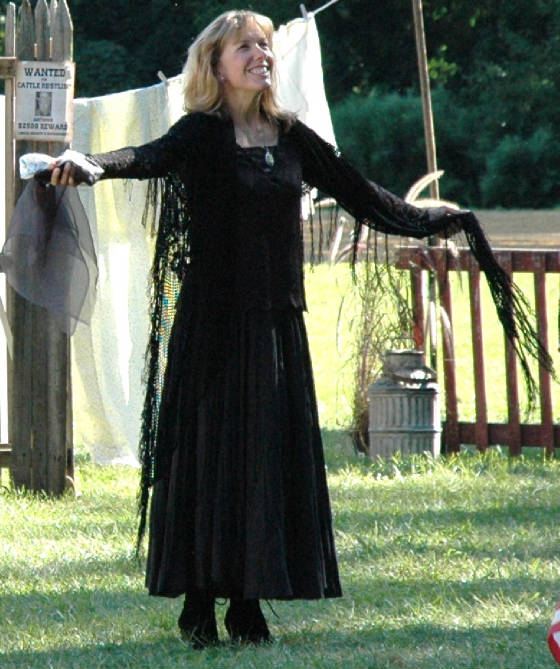 Olivia(Lisa Black-Polak) after a bit too much sarsparilla..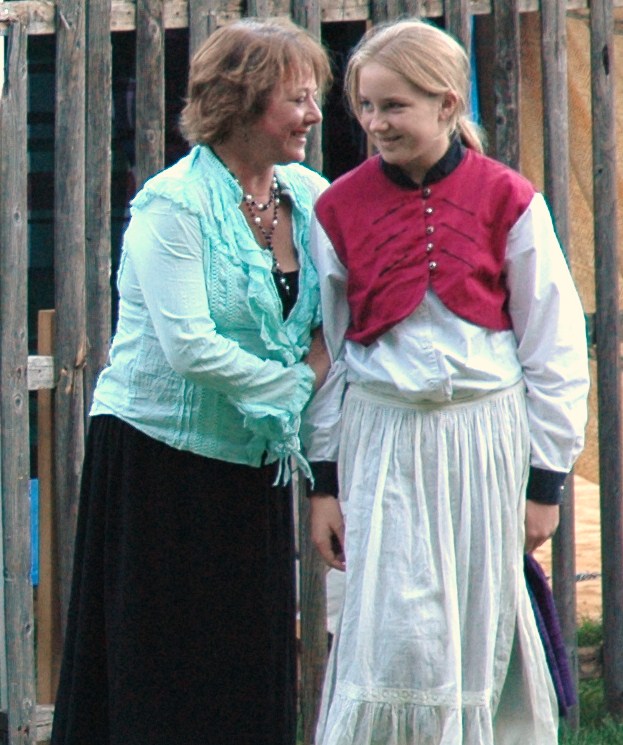 Susan Bigelow (Maria) and Julia Penczak(servant) share a guffaw.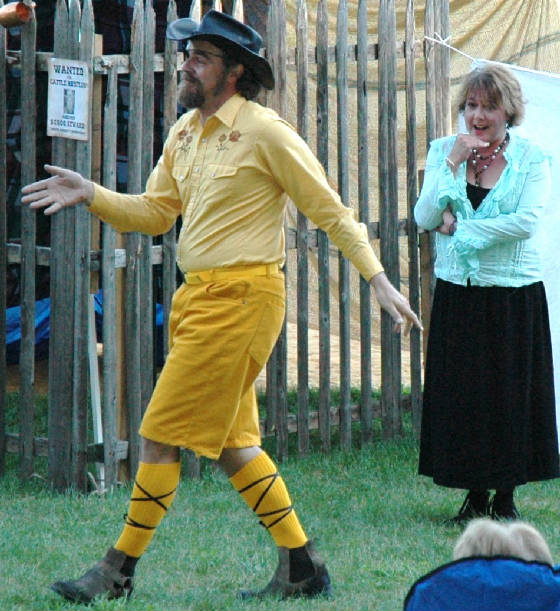 Malvolio in his best yeller stockings struts it out while Maria holds it in.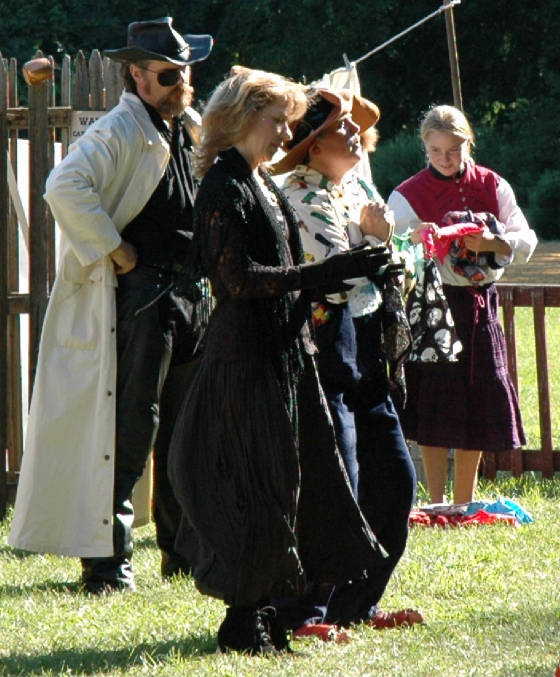 The ladies of the house enjoy a bit of bawdiness while Malvolio frowns...